that delivers convenient,
The Eyeballs Financial app was designed to simplify your financial statement inquiries. You can customize your most frequently asked questions by creating your Favorite Questions list to immediately get to your bottom line.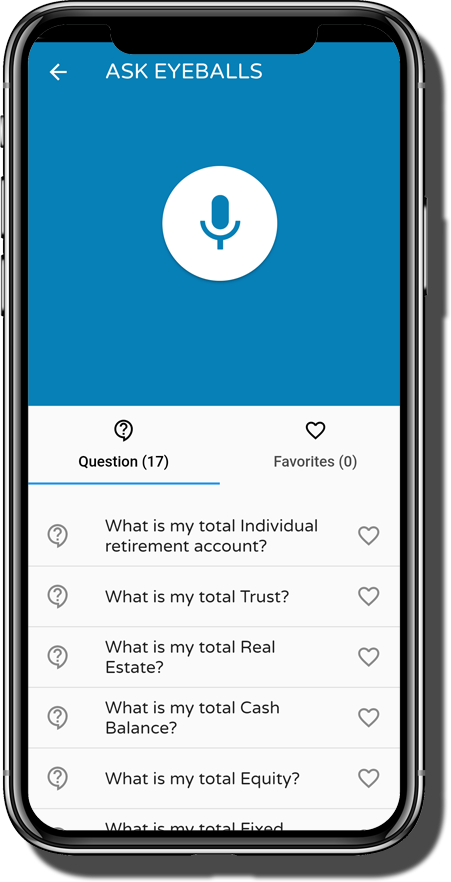 Tap the Ask Tab to ask a question. Eyeballs verbally replies while texting the corresponding answer. Got a heavy accent or speech impediment? Tap any question to activate Eyeballs verbal and text answer. Or if you really want to stay on top of things, use the Play All Tab to get all of your Favorite Questions instantly answered through voice activation and text.